Wow.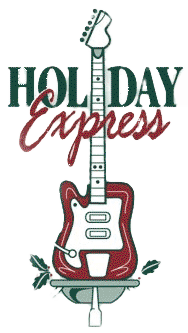 This past Thursday was the inspiration for what will be three stories..when it rains, it pours.
This story is about the nonprofit Holiday Express and an innovative fundraising strategy I hope to pull off by Christmas (if anybody with PHP or MySQL skills would like to help spread some joy, it would be very meaningful.)
Thankfully there was no rain this day, though; a week of nasty weather gave way to a somewhat tolerable day, which I greeted at 5:30 AM. Camera in one hand, tripod in the other, and my new Rhode NTG-2 microphone stored safely in its case, I caught the train to Red Bank, New Jersey to begin a day of filming for Holiday Express. This beautiful organization was founded by Tim McLoone in 1993 in an attempt to bring joy to the homeless through song. He and a few friends decided to play several concerts in New Jersey homeless shelters, and the response they received was tremendously appreciative. It has grown since then, and a workforce of hundreds now volunteers to bring concerts to 50 homeless shelters in 30 days between Thanksgiving and Christmas.
I'd spoken with Don Pignataro, the Executive Director, about the organization, and had some sense of the enormity of its operations. I was not prepared for how the event would move me. The day's location was a center for adults with disabilities in the Bronx; walking into a room filled with mentally handicapped people was surprising and stunning for a few minutes. The incongruity of their experience and mine was shocking: I was overwhelmed by this new experience and immediately felt pity and discomfort. They were thrilled, wearing red clothing and Santa hats, jumping up and down in excitement.
The band wasted no time in setting up and I hung back, unsure what I was allowed to film and what I was not. Tim reassured me that I could film anything, and only a few faces would have to be blurred afterward. Tim introduced the 6-piece band and three singers and his gregariousness was infectious. The musicians were all serious, many of them professional and some broadway stars. As soon as the Christmas songs began, everyone were up on their feet dancing.
And in just a single moment, I had no more hesitation and realized that these people and I spoke the same language of joy and love. I filmed deep into their eyes, welcoming them into the frame and feeling welcome into their lives. As they danced with one another and the volunteers, I darted around the room capturing this joy.
Two hours later, after the Grinch and Santa Claus had come out to spread their love and gift bags were handed out, I trekked my equipment to the Norwood Avenue subway stop (the terminus of the D line..another one down!) and sat waiting for the subway to leave; my heart was lighter and everyone in the world was a potential friend. The Holiday Express staff have told me that these experiences are as useful for the volunteers as they are for the members of the shelters, and I saw why. I forgot myself through giving, and was reminded of my own human potential to spread joy.
And spread joy I hope to do. I'm building an online Christmas card that you can send to others to see this miracle in action. Each purchase of a card will make money for Holiday Express, making it a triple whammy of holiday joy: showing a person that they are loved, the happiness of these people, and that you have chosen to support Holiday Express.
Tune into this blog at the end of the week for a link!