work hard play hard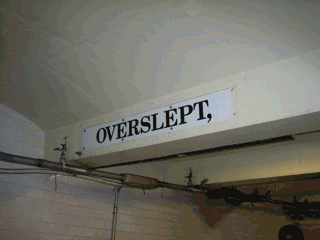 It's been a whirlwind of a week. Today will be the fifth day of my job working on  a major Hollywood film (the name will come soon.) I have a reverence for this director that I have for few artists and feel the same way about the source material for the film, so it's as close to a dream workplace as I could have dreamed about. The irony here is that I moved away from Los Angeles in the hopes that there would be plenty of work here, and everyone but a few people are from LA and living out of suitcases. The big money and the big work is in LA for the time being, it seems. Thankfully, the big money can afford a lot of plane tickets.
This blog will include only very general observations from my work experience, as I'm erring on the side of caution with the NDA I signed (Can I talk about the NDA?)
I also got to attend the beautiful Rhode Island International Film Festival Oscar Party. It was one of 50 official Academy events, and Demetria and George really outdid themselves. It was held in the Veterans' Memorial Auditorium near the Providence mall, a beautiful restored theater. Check out the photos by the talented Mary Hanley to see the giant Oscar banners offsetting a naked stage illuminated by colored lights. Playing the dual role of guest and volunteer, I took a few tickets, ate a few appetizers, and got to shake hands with the mayor! It was fantastic to be back with old friends, and a needed reminder of where I came from, and that the community I loved in Rhode Island is still there.
So it's been 10-hour days filing and organizing next to a brilliant auteur director, which is awesome, gratifying, terrifying, and humbling. Things like sleep, the gym, and blogging have fallen by the wayside. I've fallen off the wagon in my caffeine addiction.
At nights, I have been in meetings to direct several projects. I'm working with dancer, friend, and Brown '08-er Owen David on a short 1-minute video to complement a dance he is choreographing for the Harvard Ballet Company. It will be a short, abstract piece about sex in New York, focusing on how the city mediates the experience of going out and sexual encounters. There's not going to be music, only ambient and natural sound. We did a test shoot to check my camera's reaction to dark city streets, and the results were really promising (you can watch the video with a few hasty effects applied here if curious. The final thing will be polished and edited, but this was just to get a sampling.)
I'm also talking with the Mark Williams Band about making a sweet music video for their song "Wonderful." It's a song about having sex in lots of cool places, and we want to include plenty of color and movement (think balloons, paint, yarn, in-camera effects.) In our preliminary talk we watched a bunch of music videos, especially some from Stylus' top 100 music videos of all time (list of my favorites below.) It's an exciting project with a dynamic band, so I hope it gets off the ground.
It's amazing how quickly my entire mindset has shifted from existential ponderings to day-to-day needs. It is a healthy shift for now. There's a lot to be said for balancing individual and work commitments, but it's always cool to chill at home and freelance. For now though, my train is fueled up and speeding along.
Check out these videos we watched for our music video:
There's so many videos out there, especially in this sphere it's hard to comprehend doing something original. We try to bounce outside that box.