Value codifies force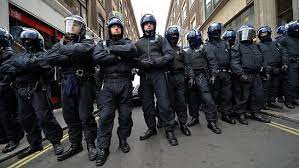 The more I think about the economic concept of "value" the more it seems endemic to the consumption that is swallowing this planet. Value presupposes that an object or experience is available for the taking, if only one applies enough force (and yes, capital is force.) It bakes this assumption into our view of the world such that it's hard to see things any other way.
"Value" starts to feel more real than the world it describes.
It may be hard to know from atop this tightly wound spiral of late capitalism, but I believe that another way is possible.
How else can we think about the world?