Spreading joy in foreclosure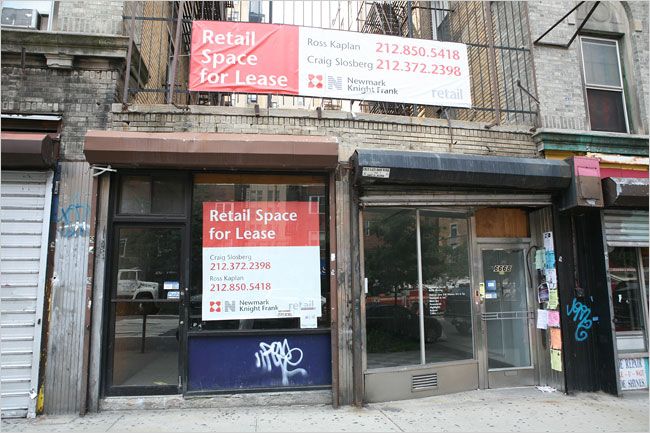 Everywhere I go in New York I see closed-down stores. Whether they are foreclosed, in search of a tenant, or undergoing renovation I assume varies by the storefront. But I do know that the broken window theory holds here: papered-up windows or cleared-out stores spread bummer around the city, and I'd bet petty crime is not far behind.
So instead of paper why don't we blow up artists' paintings or allow artists to paint on rolls of paper that then gets hung in the windows? The artists then have a forum to display their work in prime locations appreciative passerby – it's cheap, quick, and easy to set up. A nonprofit could supply paper with this art and compensate artists to the city and landlords for a nominal fee.
Okay–who knows someone who knows someone who could make this happen?