Snake orgasms for halloween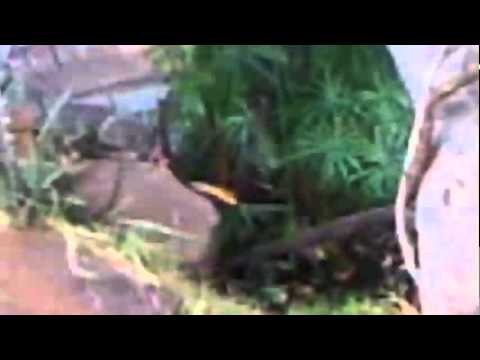 This post was from 10-30-2010…agh slow internet!
Don't go out in Nairobi for Halloween. Just don't.
The weekend began with the news that my Monday morning trip to Dadaab had been rescheduled to Wednesday. The UN and various organizations run these flights for their own missions, so we get on only when there is room and they can cancel any time. Oh well, better make sure I'm slated to return to Nairobi long before my flight to the US..
On Friday night I went out with Stella, her husband Rex, and several of their other friends. Our first stop was a big, open bar with great reggae music playing. It turns out (are you shocked?) that literally every song you can think of has a reggae remix. We heard a lot of African musicians as well as some very American music, all to a reggae beat. We ate some amazing street food, which was just two eggs cooked around a slab of bread with tomatoes but tasted like heaven itself. The next stop was a club with dance music – they played some great stuff including mashups I'd heard at Bootie before (you can see my mashup playlist of 2009 here.) The dj didn't have any dubstep – I've been introducing the Kenyans to it (as well as my speaker backpack) and many are intrigued.
On Saturday Antipas was kind enough to take me all around town. We went to the Nairobi Museum and viewed a brief history of Africa, evolution, and tribal practices. The coolest part of the museum, though, was the snake sex. At the snake park we noticed two snakes loosely wrapped around each other. They were going up and down the tree, around the pond…are they having sex, we wondered? fighting? When we came back about ten minutes later the answer was overwhelmingly clear, which you can see in the video. They were even more tightly coiled than before (look down by the pond) and one was thrusting. Then, they both shuddered and one quickly scampered off…to take a nap or smoke a cigarette, presumably. I have no idea how snake sex actually works, but at least I can check that one off the ol' to-do list.
We then went to the closing ceremonies for the Kenya International Film Festival. I wish we'd known about it beforehand, as some of the films sounded awesome and I would have loved to see contemporary Kenyan filmmaking (the country does not have a strong film industry like the US, UK, India, etc. but it appears to be growing. I'd love to know more about Kenyan tropes and styles, if they exist as such.) We did some networking there and are hoping that there are some collaboration opportunities with FilmAid (we've worked with them in years past.)
Our next stop was Halloweening. There was no hope of finding costumes (and nobody would have understood if we did) but we went on a quest guided by the iPhone google "Nairobi halloween." Some very well-planned parties had no turnout whatsoever, but it could have been because we retired at 11pm. EDIT: Yes, yes it was.
Instead of our planned wakeup at 7:30am, I slept through my alarm and Antipas woke me up at 9:30. We both agreed that it was not a day to wake up early and see the giraffes. Ah well, another time. I woke up at 2pm and am now enjoying the first lazy Sunday I've had for a while 🙂
Three more days to Dadaab…time to restart the Malarone.