SHABBAT DINNER Release Party February 23!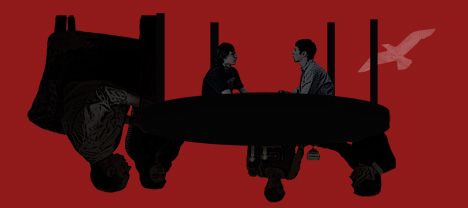 We'd really like to see you at our release party. Bring friends!!
(Also..Shabbat Dinner now has a fancy new website. I left out the Under Construction GIF, but you get the idea..)
SHABBAT DINNER
a short film by Michael Morgenstern
playing once in a private screening before its premiere
at the Hong Kong International Film Festival
(even if you have already bought a ticket, an RSVP is appreciated)
Thursday, February 23 | 8:00 PM
White Rabbit NYC (145 East Houston St)
PRODUCED BY AIDAN LEVY | CINEMATOGRAPHY BY KRIS LAYNG
CHRIS LONDON
DAN SHAKED
EVA KAMINSKY
MICHAEL WIKES
PETER TEDESCHI
DAWN YANEK
Shabbat Dinner is a short film about two kids coming to terms with being gay over a Friday night dinner. It tells a story of family pressures, social norms, and a universal experience rarely touched upon in mainstream media.
For those without tickets, a suggested donation of $10 will go to charity.