Rhode Island, more press, and a respite from insanity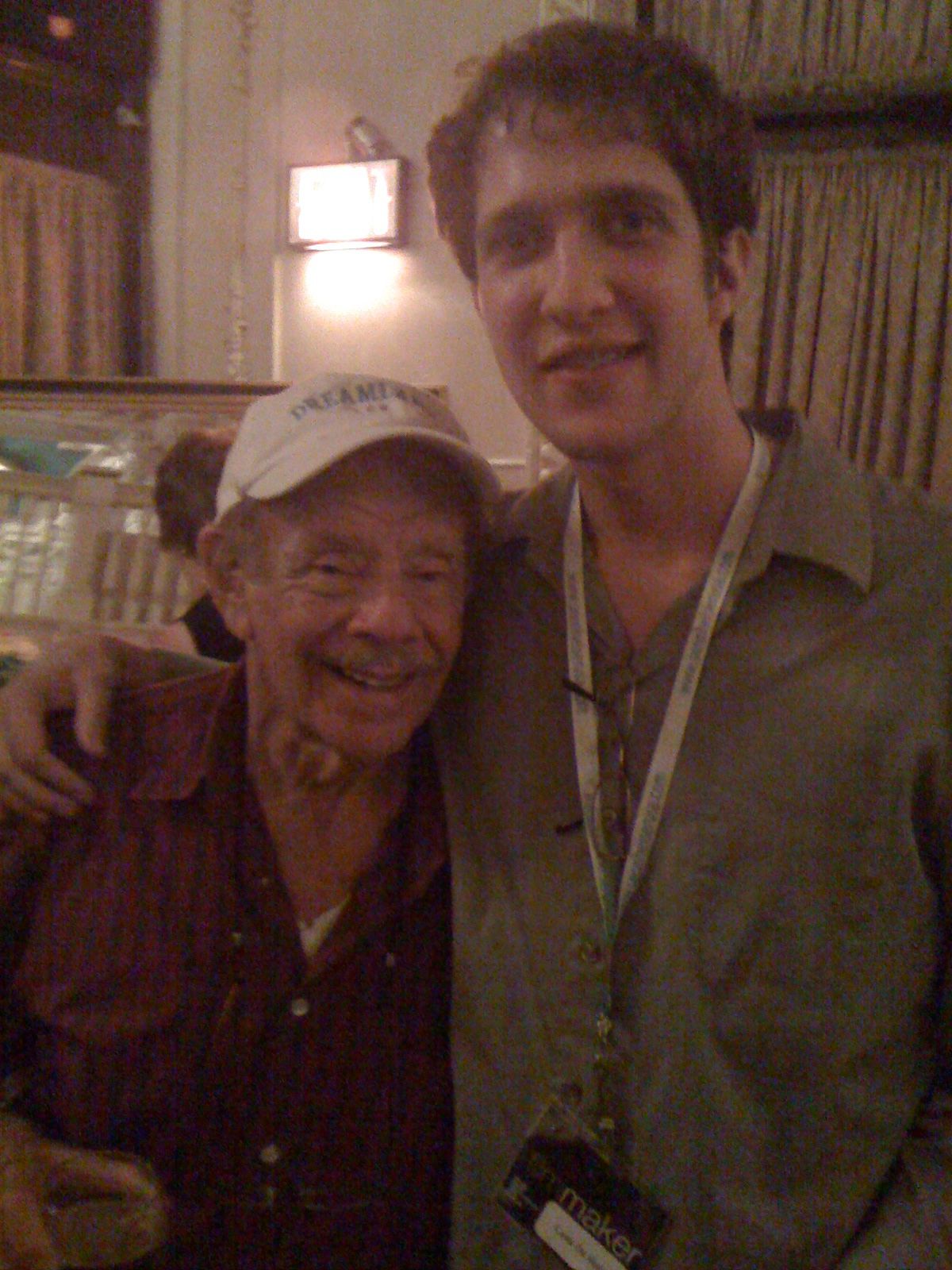 This week has been an absolute whirlwind. After hosting a conversation with Sophie Barthes and Andrij Parekh of Cold Souls, I headed on a morning train to Rhode Island to catch the film festival.
The festival game is a perfect study in vested interests. A festival is looking to improve its stature, host big names and big movies, and provide a winning experience. A filmmaker wants to network and get a movie seen, seen, seen. And audiences try to plod through it all to find the real gems.
But Rhode Island International Film Festival, through its own special brand of Rhody magic, manages to transcend these petty limitations and becomes a true community of filmmakers and film buffs. Nowhere else that I have been have I seen such enduring friendships form, and by the end of a few short days a community emerge in support of each other. That's your magic, RIIFF!
My film had over 60 people in the audience, and was shown in two venues: The URI Feinstein Campus and the beautiful Columbus Theater. Seeing my work, which has never been on a screen larger than a class projector or home theater, in an 800-seat theater, was something else. And minus a few sound issues, it looked great! I was astounded that something I shot on a 2000-era MiniDV camera could look so passable blown up to that size. This is mostly thanks to a lengthy and painful upres process I did using Magic Bullet Instant HD Advanced, which took a full two weeks of straight processing using two computers (!!), but was completely worth it for that extra clear image.
A high point of the festival was the keynote speech of the film forum, by Klaus Badelt. Klaus is the composer of many epic films including Pirates of the Carribean 1, but he's also a great person. He is truly in it for the creative element; he couldn't imagine doing Pirates again twice, with the same exact music, so went to China to work on The Bubble, an underwater theater with hundreds of speakers. So cool.
What resonated with me most from Klaus was his message about collaboration. "Most composers listen to a mix and ask the director to turn up the volume," to paraphrase what he said. "I try to get as little music in as I can. I always listen to a scene without sound and see if I can cut things out." It's that lack of ego that really makes a person's work successful and able to do the job. It's the ability to look at a piece honestly and add to it where additions are needed, not where you want them there. It's hard for me and I aspire to do better every day.
Other highlights include meeting Jerry Stiller at a party, sushi at Shark on Thayer with Sergey and Doug (don't ever, ever go to Shark on Thayer,) and seeing other friends throughout the weekend.
The film also got some press coverage – a favorable review at Justin Katz's Anchor Rising and a notification at Michael Morse's Rescuing Providence.
Now I have a few weeks in New York before I go to Greece and Bulgaria with Suza. I'm using the time to edit Digital Democracy TV, try for a few job interviews, and catch up with friends and my pillows, both of which I have not seen very much of in recent weeks. It's looking like I will have a job with Apple, but it's hard to predict what will happen in a few weeks! Thank you all to those who came to the festival, and be sure to check out the film if you happen to be in Atlanta later this month!