Rest in peace, Ted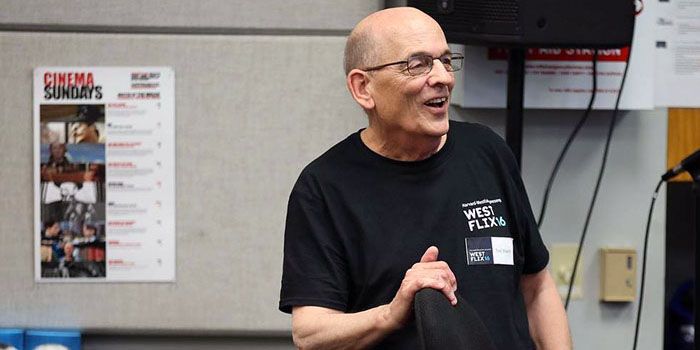 This morning I woke up to news that our beloved teacher and mentor Ted Walch has passed away, after a long battle with cancer.
If you want a glimpse into how extraordinary Ted is, here is a piece Jacob Soboroff did about him on Today, featuring a tribute held for him weeks before his passing, where his former students (some incredibly prolific celebrities now) paid tribute while he was still alive.
Fuck. Not Ted. I am gutted to know that we have lost such an extraordinary human to the sands of time. This is the third friend I have lost in 10 days.
I wish I had seen him more. I fucking wish I had reached out to see him more.
Ted was a film and performance art teacher. He directed me in a one-act play and taught me most of what I know about acting. I was an Assistant Director for one of the plays at Harvard-Westlake and watching Ted direct taught me so much of what I know about directing.
I remember reaching out to him occasionally with questions about directing, and receiving the most insightful responses. One time I asked him for advice on giving actors feedback, and he told me that I should see myself as a mirror to the actors — holding it up to them to help them see themselves better. This became a first principle of my directing, and later of my life.
Ted loved to create community and bring people together. He had been working on a book about Truffaut's The 400 Blows, and invited Nick Lieberman to Paris with him for a summer. He had the graciousness to invite me as well for a few weeks, and connect me with a local French young man. We walked around Paris, finding photos to match each shot from the 400 Blows, creating an archive of Paris then and now. It was a study in film the Ted Walch way — through relationships, love, curiousity, wonder, and generosity. I told him I was going to make a book of the photos and sadly haven't yet.
The last conversation we had was in January 2021, when I read his manuscript for his book on Truffaut and The 400 Blows and shared some thoughts, leading to a phone call. It was an absolute joy to speak with him.
Ted, I wish we had more time. I wish I had made more time. Your memory and the impact you've had on all of us will be remembered for our entire lifetimes. May your memory be a blessing and remind us of what it means to be a friend, teacher, and mentor."