On Poverty Porn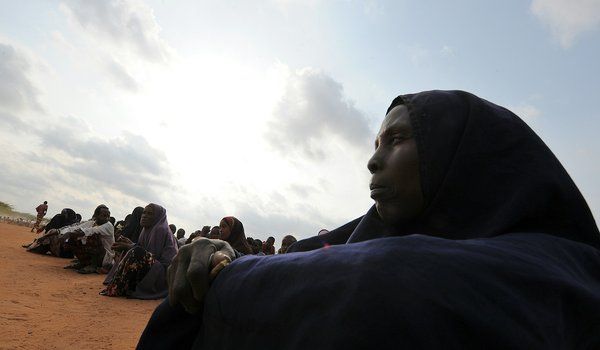 Dadaab is featured in the New York Times this morning! And I thought the world wasn't listening…
Sadly, this overly sterile, vaguely concerned, intellectual blurb doesn't do the camp much justice. What I wonder is whether the reporter has any idea how things are or was toured around a sanitized part of the camp.
It's a difficult struggle to present information to the world on behalf of disenfranchised or impoverished people. I have met countless people in the nonprofit world who speak privately about the reasons and frustrations that drive their work – the awful conditions of people they work for – but when they speak to donors feel hamstrung and forced by necessity to paint only positive pictures of improvement, growth, and sunshine.
The self-censorship comes from practicality: the drive to present an uplifting message that does not imply that the donor is selfish for not doing more – "things are like 90% better and if you give they will be 110% better!" It is also done out of a very legitimate respect: it's not right to turn a human being who has allowed their photo to be taken, or a friend of yours, into a poster child for squalor. It also comes because nobody wants to listen to somebody who is angry for the 100th time unless they are deeply religious.
But sometimes (usually) the truth is overwhelming and undirected frustration. Sometimes that is not only the truth, but also the message people need to hear. Sometimes the raw emotion is the why of what we do, and the specific agenda is an afterthought. As a filmmaker (and absolutely 100% independently of any organization) I would like to see what it feels like to be a bit more confrontational.
They call showing horrific conditions "poverty porn," and I understand and tend to agree with the sentiment. But the very thing that we deride as poverty porn is the reason most of us are doing it, and we then refuse to share our uncensored outrage with the world. I have no idea how to reconcile this.
Thanks! And thanks for reading this blog.