Niko Na Safaricom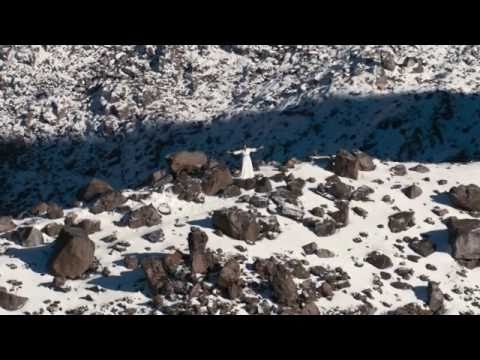 I really like Safaricom as a company. Just watch this beautiful ad. What pride in this exquisite country!
The making-of video is here, and is a must watch. UPDATE: Wow, I realize now how much more powerful this video is. All the places this was filmed HAVE SAFARICOM RECEPTION. Brilliant. Also, I now have word that the concept was taken from a 1998 Qantas ad for Australia, but god is this one more powerful.
Kenya's biggest cell phone provider, they are clearly in a ferocious bid to capture the long tail of customers. To me it's an example of how capitalistic greed, focused in the right direction, can truly provide for the masses. Everyone here has a cell phone and connects with super fast 3G speeds.
How do they do it? A supercompetitive price war with the other providers, where they have slashed some rates over 95% (it costs a bit under $0.04/min to call to the US.) It seems their aim is to win the market and cause the other companies to leave, and in the process Kenya is getting great service. Their internet is expensive (between $.03 – $.10/megabyte) but widely available. And they have top-up cards for as little as $0.12, so everybody can get in the game and have a cell phone (receiving calls is free.)
And their ad campaign is perfect – Niko Na Safaricom means "I have Safaricom." Their ubiquity and familiarity is their selling point, which works especially when phone calls don't always even go through between networks.
This is the English translation. Thanks to Antipas' beautiful girlfriend for it!
Nafurahia Undugu na uko wetu / I delight in our brotherhood & nationhood
Nasherekea Kazi na bidii yetu / I celebrate our work & effort
Tuvute pamoja Tushirikiane / Lets pull together & unite
Bega Kwa Bega tujikaze tusaidiane / shoulder to shoulder we strive to help each other
Niko na / I have
Niko na uwezo / I have the ability
Wakuji Kujiendeleza / To enhance myself
Niko na / I have
Niko nayo nguvu / I have the strength
Nitaji / I will
Nitajitahidi / I will work hard
Niko na / I have
Niko na fanaka / I have prosperity
Nitaji / I will
Nitajitolea / I will devote
Niko na / I have

Niko na Baraka / I am blessed
Kwa kazi / In the work
Kazi nayofanya / The work that I do
Niko na Fahari / I have pride
Niko na furaha / I have happiness
Niko na uwezo / I have the ability
Niko na SAFARICOM / I am with Safaricom