Making Shabbat Dinner Part 4: Distribution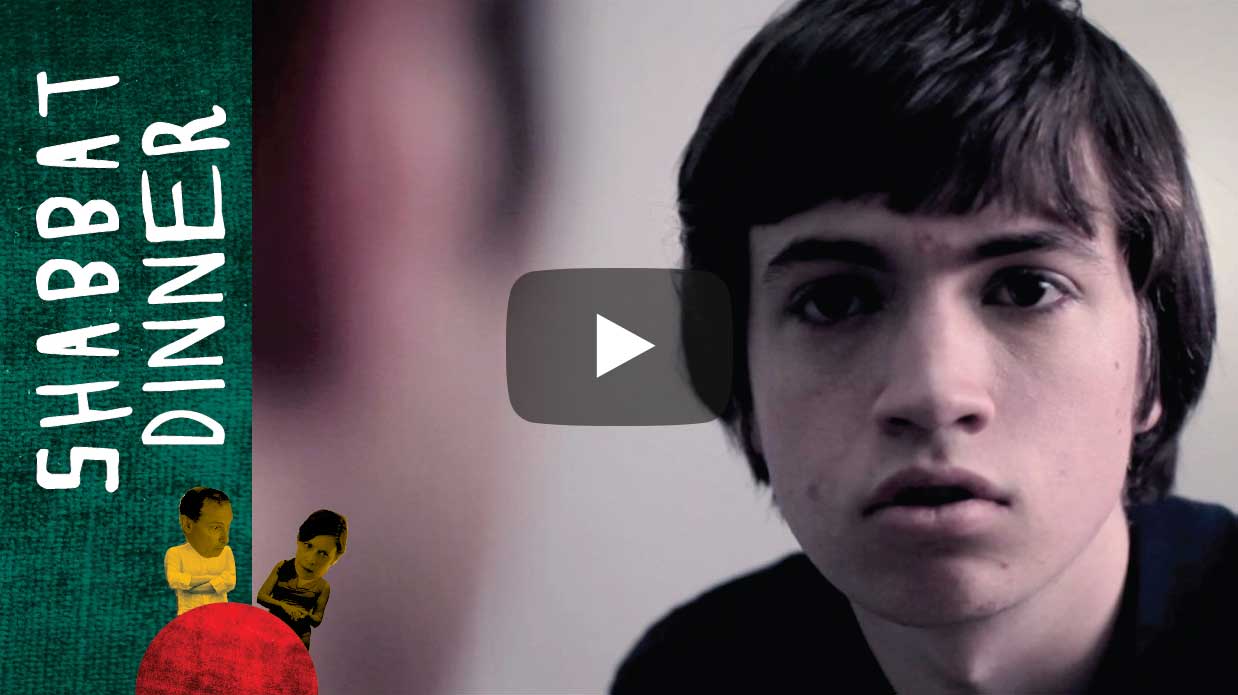 A four-part series on just what went into making a short film. You can also read part 1, preproduction, part 2, production. and part 3, finishing the film.
In mid-January I watched the film for the first time in two weeks, writing down all my thoughts. I held two test screenings and got a lot of feedback about what worked and didn't work and, even though I hadn't wanted to make changes to the edit, I did. I looked for a composer and found the incredibly talented Gerardo Giraldo. He was able to compose things on the fly which, with an incredible sample library, sounded amazing. We had several many-hour meetings which were among the most gratifying of the whole project. After having spent so much time alone with the film, it was great to watch him improve it by adding restrained but crucial notes. This was the final breath of life the film needed.
I hired an intern, Alejandro Salazar, who became instrumental in finishing up the post-production and moving us into distribution. With his help, we applied to over thirty film festivals (most of which we are waiting to hear back from) and fulfilled the kickstarter project. When I realized that the t-shirt design in my head ("SHABBAT DINNER" in big letters and a list of names) was going to be stupid and nobody would ever wear the shirts, Alejandro had the idea to make a cool design the centerpiece of the shirts, like some band tour shirts. My friend Mark Grabiner designed the illustration, and Alejandro designed the back of the shirts. I then looked for someone to do the poster illustration. I was aware of the work of Michael Morgenstern because we have the same name, and gave him a call. He was an incredibly nice person and very interested in the project, but was far too busy to help at that time. So I emailed out to the Burning Man listserv and found Alexander Petrowsky, who came up with the design (pretty much in final form) after watching the film and looking at Michael's style. He said that the film was about communication and silence, which is why he used the morse code machine in the kids' mouths. Then there were mugs, stickers, and custom printed envelopes.
We threw a release party on February 23, and the t-shirts arrived that morning. It was so nice to see all my friends and show them what I had been working on, and also to be reunited with the people I'd enjoyed working with on the film. It was great to watch others enjoy the film, but even more than that I was so happy to have them there and be a part of a great community in New York.
The most gratifying moment so far in this process was a screening last Monday at the Harvard-Westlake Gay-Straight Alliance in Los Angeles. I showed to about fifteen kids, male and female, straight and gay; it was the first time I'd shown it to high-school aged kids. And they connected with it in a way that nobody had before. Their distracted whispers quickly turned to dead silence, which was soon punctuated by the two people sitting behind me in the audience saying "oh my god this is so good" every few minutes. A few of the kids told me that it spoke to them about their experiences and what they were going through right then, and they were so excited when they found out they could buy a copy of the DVD and show it to others. That's what I really wanted out of this – to make a film that connected with people. I was just as prepared to find out that it was disconnected with the reality of their lives, that dialogue and motivations had been caricaturized in my hazy recollection of what it was like to be that age.
I'm hoping to take the film to high schools around the country; for now, it is beginning its festival run at the premiere at the Hong Kong International Film Festival. I'll be there, and expect updates on how it goes!
So to everyone who was a part of this film, thank you for an amazing experience.