Guest Post: Sex for Survival by Liban Rashid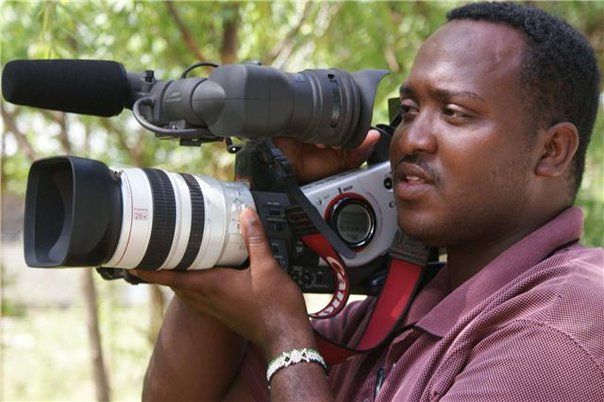 I have asked some friends of mine from the Dadaab and Ifo camps to to write guest posts on my blog about their lives and experiences in the camps. This post is from Liban Rashid, a young Somali man who came to Dadaab as a child about 18 years ago and has been there ever since. He is the PVP Coordinator of FilmAid. Prostitution is a huge problem in the camps, and thank you Liban for your description of it and your message.
Sex has become one of the many businesses that Somali refugees brought to ifo camp to make money that is enough to feed families. Some are involved in the business secretly while others have places that are known around the Camp. EVEN THOUGH sex workers are not common in the Somali culture, there are a good number of prostitutes who are very active in Dadaab Camps. However, these prostitutes lead fearful lives. A prostitute's life might be at-risk once a family member finds out about the profession.
Ebla, who chose to be anonymous for security purposes, said that even her neighbours do not know about how she makes her living. If they ever find out about her job, they will not only isolate her, but will burn her alive, Ebla said. Ebla has been in the business for 2years now. "I sleep with about two men every day" she said. "I charge for $2 each man, depending on the agreement."
Unlike Ebla,there is a well-known group of prostitutes who have a whole block in the camp designated just for them. The group is best known as the "group four." The group is well connected and organised. Osob, a prostitute from the group who chose her name to be anonymous for her security ,said she joined the group in order for her and her child to survive when they got a baby out of wedlock. Adar said she earns $5 dollars a day, enough money to feed her and her child. Still, Adar said that she feels bad about her profession and wishes she had the skills to do another business: a wish that all the members in the group have.CAN YOU HELP THIS GROUP TO BE IN THE SAFE SIDE? Every thing is everything.