Goodbye Passat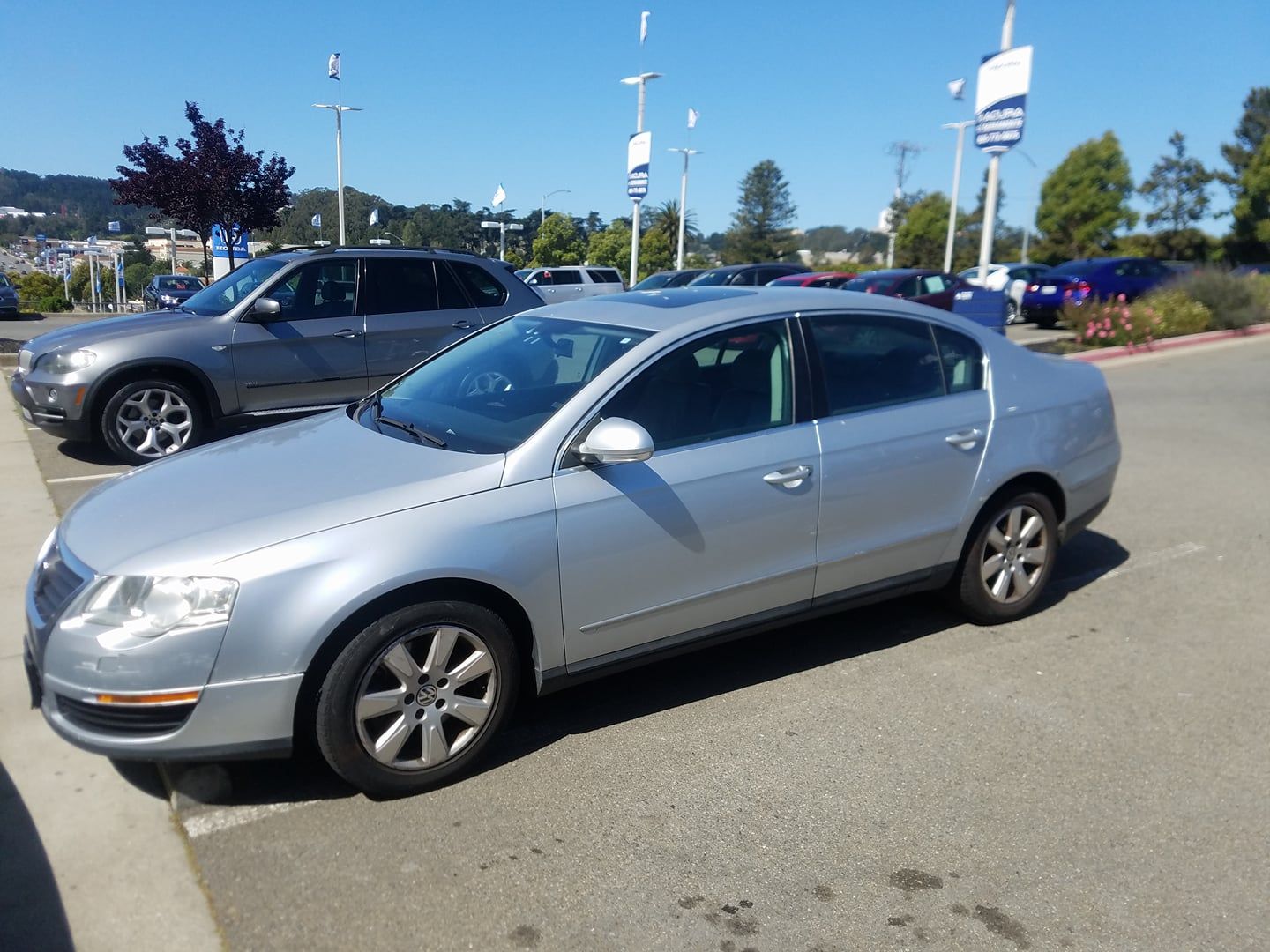 I sold my car!!
And now that I sit here at an Acura dealership waiting for a Lyft, I am feeling sadness. Processing this degree of attachment to a physical object. I've had this car for 12 years.
When I got you I was a gangly, awkward college kid. You've taken me on road trips to over 30 states, through countless adventures, into countless situations. I've slept in you, kissed in you, open the sunroof to look at the stars, sang hours of karaoke in you, laughed and cried in you, driven long nights alone and short hops across the Bay Bridge, the Manhattan Bridge, 195, the 405. Gone on at least two rescue missions, one through the rain and the night. You've heard my self-musings, countless conversations about life and relationships and ideas. My friends have met and spent hours forging bonds of proximity within you. You've sat in parking spaces inside and outside my apartments. You've been towed and banged and lost and found.
Car, I will always remember your shitty Bluetooth. Your dinged exterior. Your trunk that always somehow fit everyone's stuff. The trips to Tahoe, New Orleans, Nantucket after long college nights to watch the sun rise over the ocean.
It's a sad reminder that things change and age, and at some point we must move on. That I am not that person now. You are not that car now. You barely took a price at the dealership and will be sold at auction, though with 91,000 miles I hope you have a happy home with a new family. I hope you take kids to school. I hope you bring happiness to a new generation of humans.