First day in Nairobi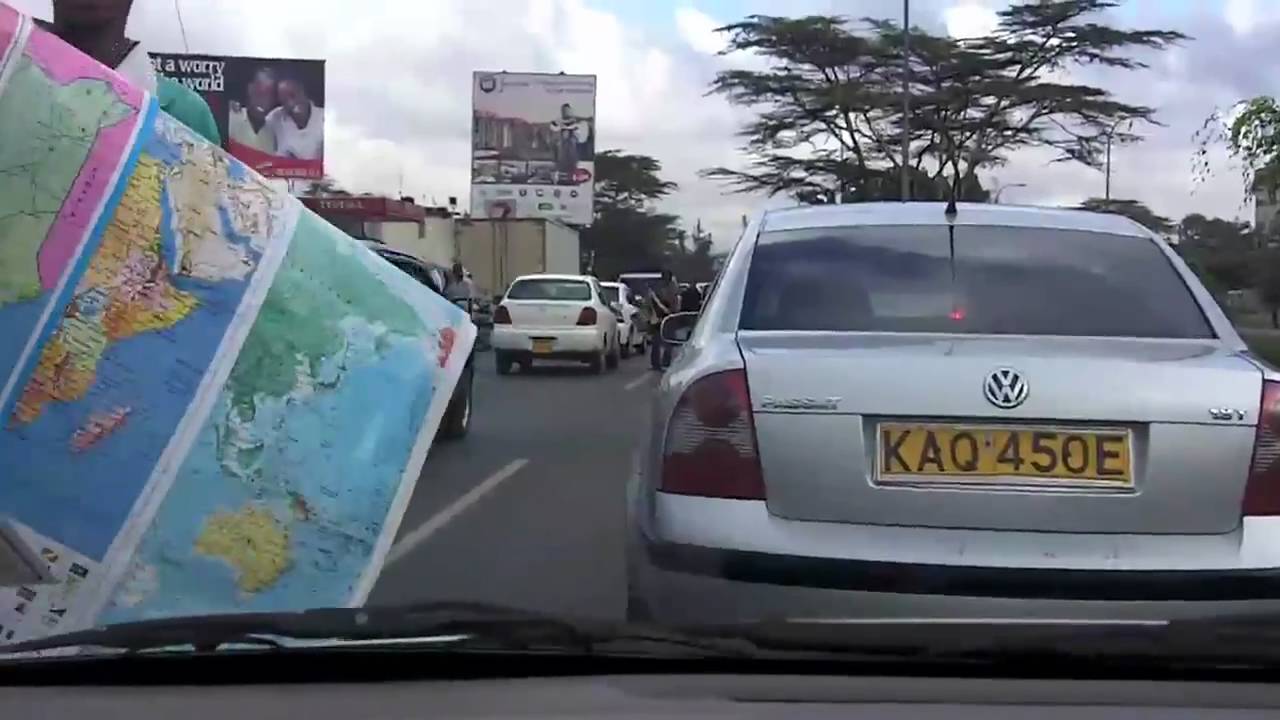 Entry written yesterday morning, October 28. We had no internet all day so I am only just posting it now.
Choked highways with impoverished people, being the only white man I can see, and a standard of living much different than the one I am used to, have not hit me with surprise yet. I've been listening and watching, getting driven around, and making new friends, all the while trying to invoke in myself some kind of shock at this completely new place, and all the while not finding it within me. The only intellectual jolt is thinking back to 4th-grade history class when I learned about the horrors of the slave trade and thinking "I am actually in Africa," but the repetition alone of that thought does not pierce the unreality. I couldn't sleep the night before leaving and cursed my nerves, but now that I am actually here the joy of newness has overwhelmed all.
I arrived yesterday morning on a red-eye flight (eight hours, which is actually much more pleasant than five if sleep can be had.) I was carrying 165lbs of luggage, which is about 10lbs more than I weigh. It consisted of one donated DVD player, a camera in its case, five laptops, and all my clothing, and getting it through each checkpoint without incurring astronomical fees became increasingly difficult. The whole way through officials were very generous with the overweight baggage fees – I thought the confused-American smile trick would have ended around age 18 but here we are and it hasn't! A man with my name on a placard welcomed me at the airport and we headed off.
The weather was beautifully tropical, reminding me of Costa Rica. There were trees everywhere, and then lungfuls of smoke as we entered the gridlock that is Nairobi. The city's infrastructure has not expanded to keep pace with its growth from colonial hamlet to international city. So people avoid driving during rush hour, when every street looks like Los Angeles' I-405.
The poverty of the country was immediately visible. Many Kenyans don't have cars and walk 20km to work. Streets filled with people selling bananas, maps, and other impulse buys (maps? impulse buys?) Boys holding the hands of pretend-blind people begged for money; the blindness may have be false but the need was real. My taxi driver told me that there is a huge economic divide and while Kenya is not an extraordinarily poor country, only very few are wealthy and the rest have quite little. The billboard ads I saw were for newspapers about the economy, daily flights out of Nairobi, and banks; completely incongruous with scene on the street. I wondered what it would feel like to make a living exploiting Kenyans and see this scene on the taxi ride from the airport to one's mansion. These were my first impressions, accurate or not.
The FilmAid office is a beautiful, open office in the nicer west side of town. I was introduced to the many staff and sat down to speak with Stella, the country director. She showed me my schedule, which was impossibly full – every day had been planned for me; in fact, they'd planned me one day before I arrived and one after I am slated to leave! I would love to go on Safari or traveling, but it will likely have to wait until after my station here. Stella explained more about FilmAid's status in the country. As visible as the organization is in the refugee camps, it is not as well-known in Nairobi; they are trying to change that by getting featured in the media.
On the way to lunch Victor, the program manager and my host, pointed out a Shell gas station. "It's a gas station with no gas!" he said, and we all laughed. He repeated, and we laughed again. It was really funny to think about. We discussed whether it might be a front for a shadier business, but he speculated it was probably just poor management. The gas station was filled with cars that had run out of gas, whose drivers had left to walk to another station.
Victor and everyone else here have been so gracious, and I'm loving it here. I wish I could stay longer before I go to Dadaab, the refugee camp, on Monday. We have some meetings scheduled on social media and our FilmAid blog. Today we are going UNHCR for a sort of "meet the refugees" event that gives government officials and nonprofits access to refugees to ask questions that they might not normally have the chance to ask. It should be quite interesting.