The Everythingis Film Festival: Eight Curated Short Films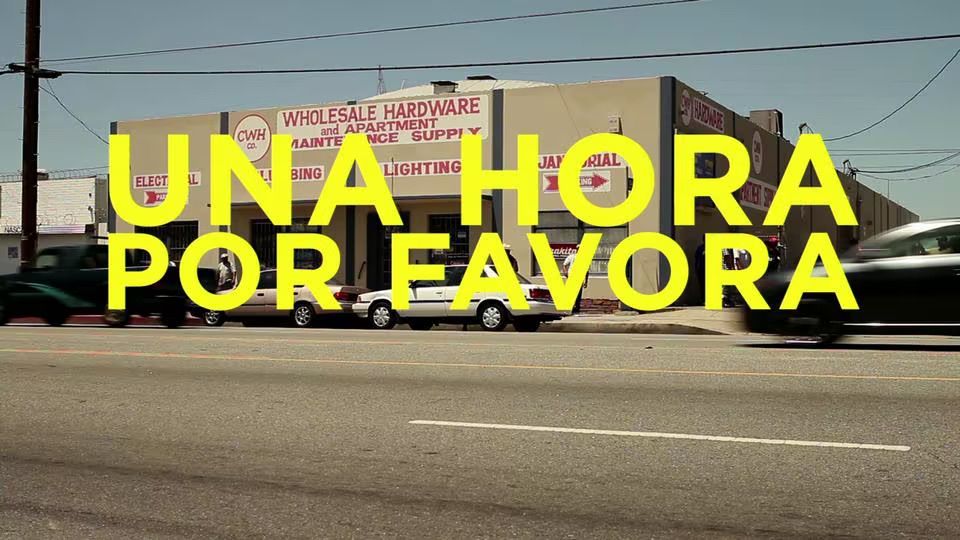 (Cross-posted with The Huffington Post)
Eight curated short films – an early holiday present!
I'm looking for scripts, hard. In addition to developing two features with co-writers and a few myself, I set out to find and connect with talented writers and see what they have cooking. We've set out to watch nearly every short film from 2012, 2013, and 2014 – Cannes, Toronto, Sundance, DC Shorts, and SXSW. It's been fun and instructive, not to mention mind-numbing. In the end, connecting with even just one great writer would make this endeavor worth it.
Know a script? Send it over!
In the process, I've curated some of my favorites for you. Enjoy — more coming later!
Una Hora Por Favora, directed by Jill Soloway
I love Amazon's Transparent, which she created, and Jill's old shorts are just as good. A nuanced director with a great grasp of humanity. Enjoy this story about a yuppie and a day laborer:

Sleepover LA, directed by Lily Baldwin

I'm very excited to see what Lily does next, and I know she is working on a feature. It's beautiful imagery and storytelling about a Los Angeles night-time world. It's pretty, has dance in it, and you should watch it. If you like it, her new film Sea Meadow is available on iTunes.

Rolling on the Floor Laughing, directed by Russell Harbaugh
A family drama with such great acting, directing, and writing, that it feels very real. Made by the same team that brought The Mend to Sundance last year.

Late, directed by Jason Goode
Who says characters have to talk like people do? What if they talked like we wish we did?

Bear, by Nash Edgerton
A very strong film. I can see why VICE picked it up — there's something very hipster about it.

Weighting, by Dustin Bowser & Brie Larson
In addition to being a movie star, Brie Larson creates some pretty awesome films with a strong voice and great production value.
"She wants to go. He wants her to stay. Neither gets quite what they want."

I'm a Mitzvah, directed by Ben Berman
A cute character piece about a guy who tries to do something very good for his dead best friend, and nearly fails a few times.

Parachute, directed by Earnest Racket
A precocious young boy strikes up an unlikely friendship with a checked-out slacker in his thirties.