A Dispatch from Staten Island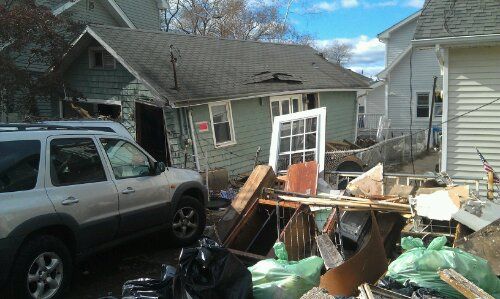 Five of us went to Staten Island on Saturday. Here's an excerpt of our day, cross-posted from the Huffington Post: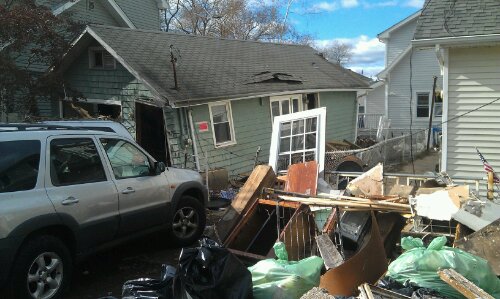 I can only relate the small picture we got from the ground, hopefully it will inform people who want to help out.
Four things to know:
They don't need canned goods right now, at least where we were. Food distribution outlets were overflowing cans and perishable cooked food. They need trash bags, shovels, wheelbarrows, masks, work gloves, and other implements for clearing out houses.

There is work

.

You will not be a bother to anyone or interfere with efforts if you arrive in a car and start asking to help

. Be creative and persistent. The main (and most important) work to be done is gutting houses and removing drywall before it grows mold.
This map is a good starting point, but use your own ingenuity.
Come early! It's a dawn to dusk workday.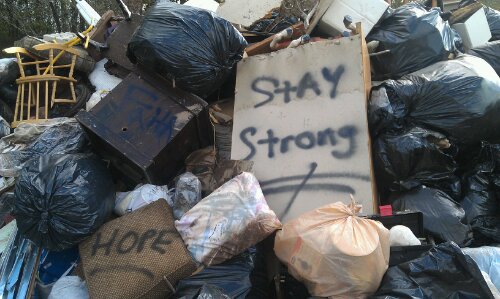 We drove in over a Verrazano Bridge that was virtually empty due to New York's gas shortage. To our shock, the $13 toll was still being levied. We dropped some supplies at the Crossroads Church and walked to the water.
The area around New Dorp Cedar Grove is a middle-class neighborhood at sea level.