Crashing parties is our intention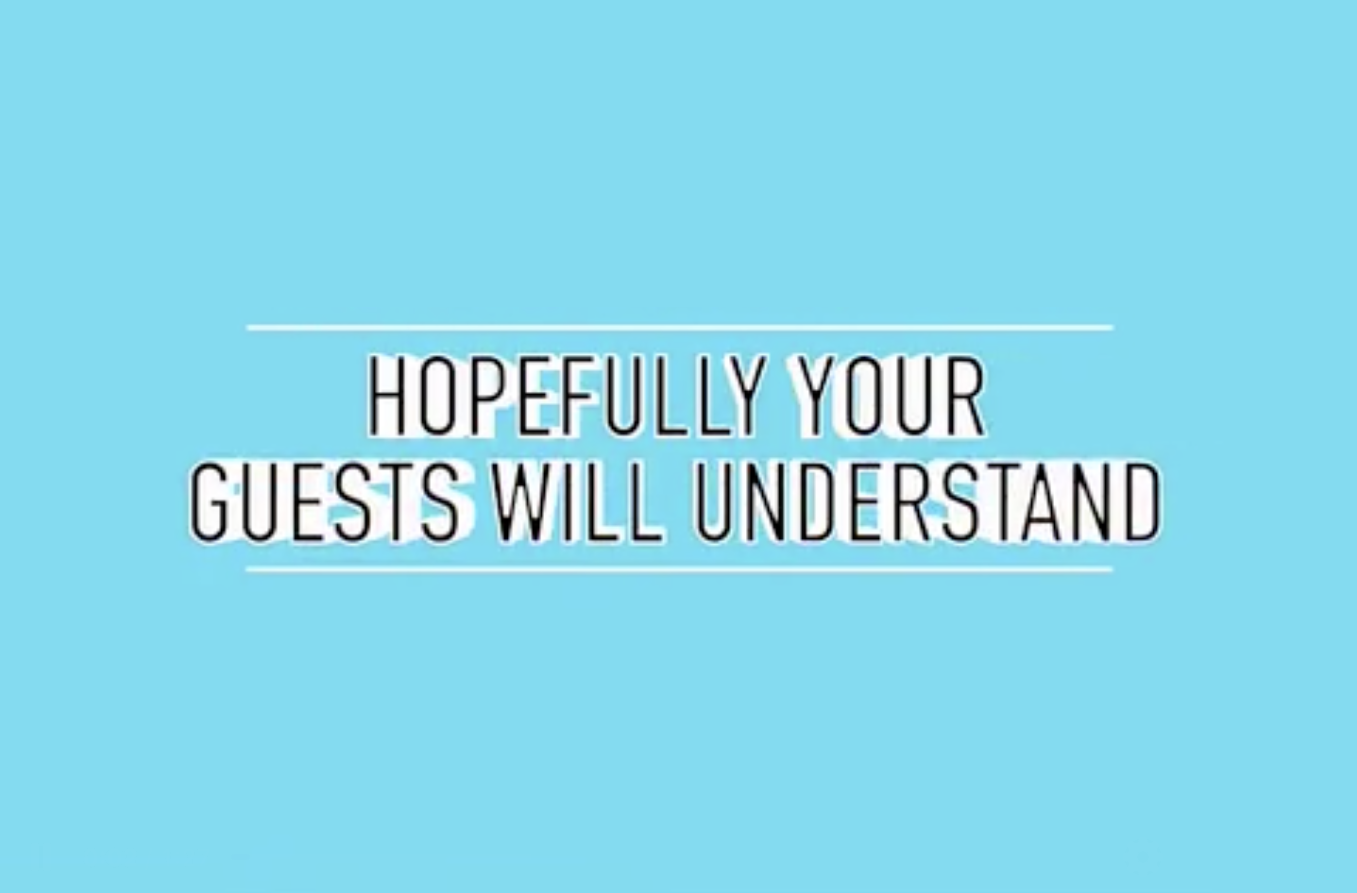 Surreal night. So happy to live in a city surrounded by wonderful weirdos, where crazy ideas turn into reality.
Last week I mentioned how easy it would be to crash a public fb holiday party, and EJ insisted we do it. Danielle made a Facebook event and some business cards, and we wrote a song about how to make your events private (with Natasha's help), and Anna recorded a video of it. We used Max's script to find public parties.
Then we arrived at three 15-person parties with gifts of wine and ugly socks and rye, our group of 30 entering in twos and threes and pretending not to know each other. Our goal was to make the party better than we found it, bring gifts and be gracious as the confused hosts saw their event triple in size within twenty minutes.
A half hour in, we turned off the lights, turned on a portable disco ball, and sang our song. People loved the surprise and we made a lot of new friends.
Hopefully Your Guests Will Understand
to the tune of "Walking in a Winter Wonderland"

Sleigh bells ring, your home's a-glowin'
We all marked, ourselves as goin'
On your Facebook event, did we need consent
Hopefully your guests will understand

Here we are, so excited
Technically, uninvited
You hadn't a clue
It's nice to meet you
Hopefully your guests will understand

In the top left corner there's a button
Click it and you will see a drop down
Don't choose public when it should be private
Or else you've just invited the whole town

Facebook is, a great invention
When crashing parties is your intention
We're spreading good cheer
We'll see you next year
Hopefully your guests will understand