Nametag Day website launches with crowdfunding campaign! Awesome foundation sponsors Nametag Day!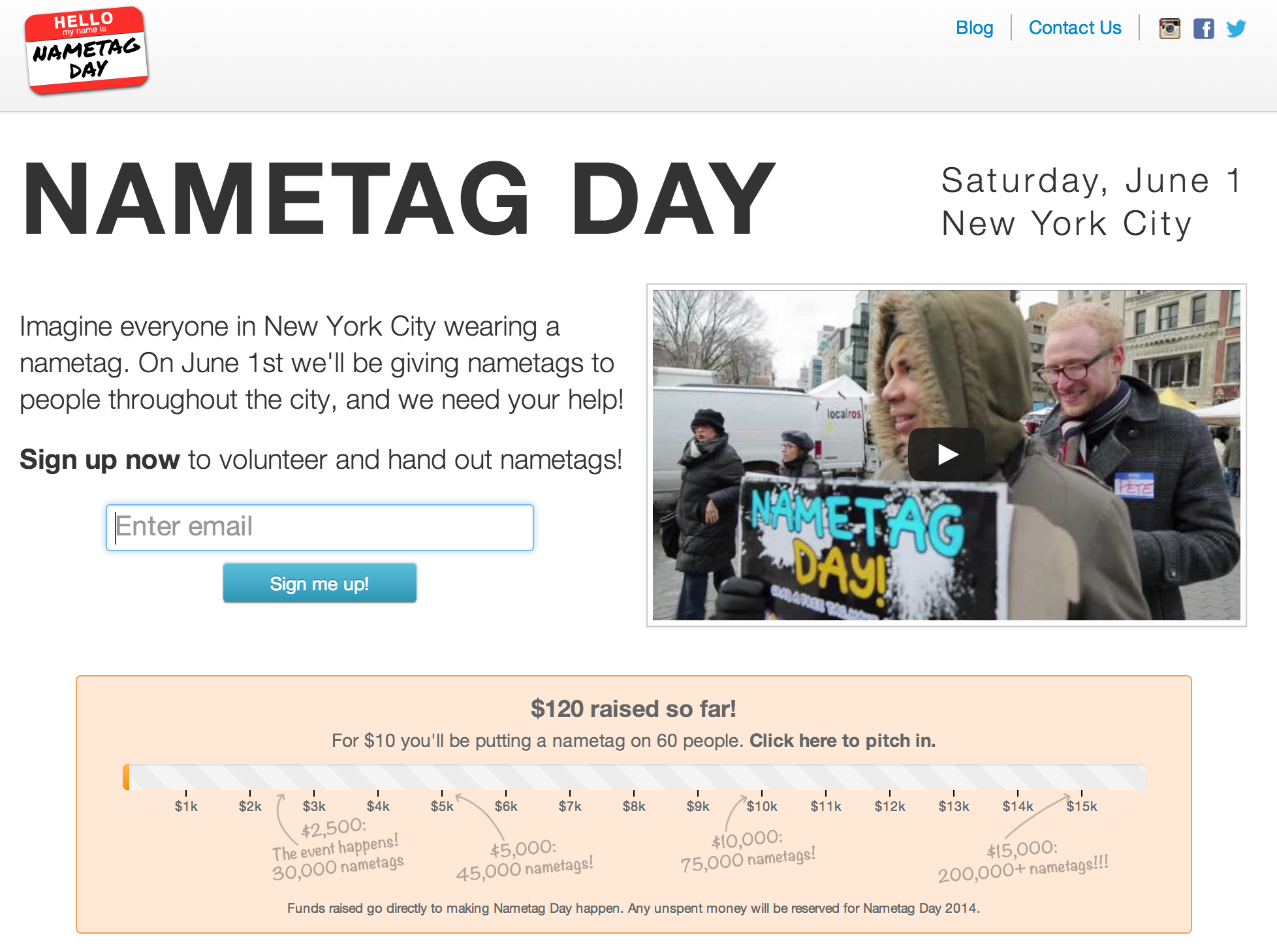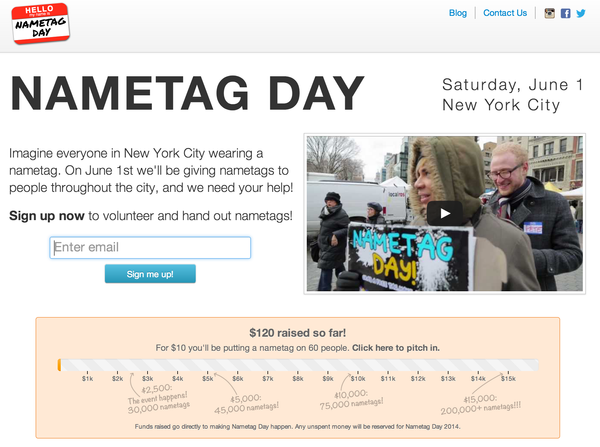 And we're live! We decided to put out the site right away without the capability to register, but you can sign up with your email list and when we get the registration stuff rolled out (within the week, I hope) we'll send everyone an email letting them know.

Yesterday I received the amazing news that the Awesome Foundation, a NYC-based organization that gives $1000 each month to something awesome, decided to make Nametag Day its project for April. I'm giddy about this — it is so cool to be recognized by a group dedicated to awesomeness, and this will help us a lot with our website launch!
We're launching an awesome website, which my friends Matt, Julia, and Tim have worked incredibly hard to get up and running. It will let people register to volunteer and give money through Crowdtilt. Once we get our initial $2500, every $10 given will get nametags to 60 people!
So a lot of really great news on the Nametag Day front!